Warm Hospitality Awaits You at the UCLA Guest House...
When you stay at the UCLA Guest House, the goal of our friendly, knowledgeable staff is to help you feel right at home. We've taken care of all the important details that make your stay a pleasure — luxurious beds and linens, attentive housekeeping, upscale bath amenities, complimentary wireless Internet throughout the hotel, and convenient on-site shuttle services.
The UCLA Guest House is newly renovated throughout with tasteful, California-style furnishings and deluxe amenities.
---
ABOUT THE UCLA GUEST HOUSE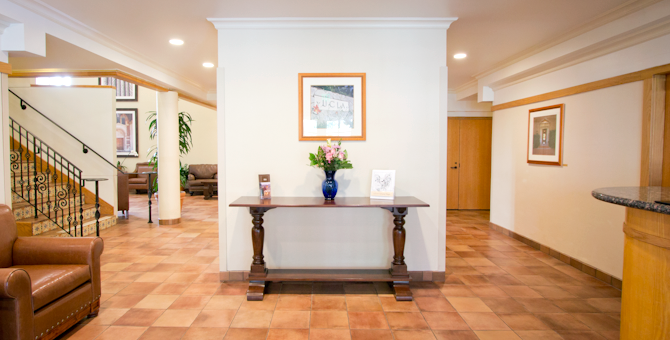 As part of the university since 1985, the UCLA Guest House is a non-profit public entity that provides on-campus lodging for visiting scholars, guest speakers, medical patients and their families, parents of UCLA students, and other visitors to the campus. Fully renovated in 2012, the Guest House features elegant California-style furnishings, with select rooms featuring kitchenettes, rollaway beds, and twin beds for additional guest needs.
View Accommodations »
---
The UCLA Guest House has a prime location in the northeast area of the campus, making it close and convenient for campus-related activities. The UCLA BruinBus and several other campus shuttles stop at the Guest House or are within a short walking distance.
Minutes to key campus locations
from the UCLA Guest House:
Anderson School of Management: 7-minute walk
Broad Art Center: 4-minute walk
Bunche Hall: 2-minute walk
California Nanosystems Institute (CNSI): 13-minute walk
Mattel Children's Hospital UCLA: 3-minute drive
Pauley Pavilion: 13-minute walk
Ronald Reagan UCLA Medical Center: 4-minute drive
Royce Hall & Powell Library: 5-minute walk
Get Directions »
---
EXPLORE UCLA, SOUTHERN CALIFORNIA, AND BEYOND
The Guest House on the beautiful UCLA campus lies right in the heart of Southern California with its mild climate and iconic setting. UCLA is one of those special places where you feel that you are at the center of what's happening... a place buzzing with activities, culture, arts, and ideas. And it's all happening against the exciting backdrop of Los Angeles!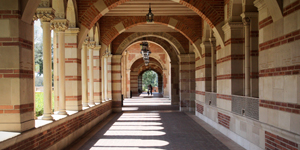 Have some free time? There's so much happening right here on campus! Find out about sports events, performances, public lectures, special exhibits, and more.
Read More »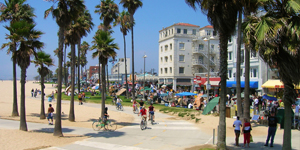 L.A. is a hub for diversity, activities, cuisine, and cultures. Pick a restaurant. Choose a concert. Locate a specialty shop. Plan a day at the beach. Check out a new exhibit. Find what moves you!
Read More »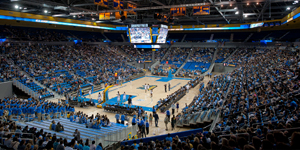 UCLA is a center of research discoveries, medical breakthroughs, and athletic achievements. Be inspired by Bruins who make things happen at UCLA and around the world.
Read More »